Chapultepec Cultural Center, Mexico
Chapultepec Cultural Center, Mexico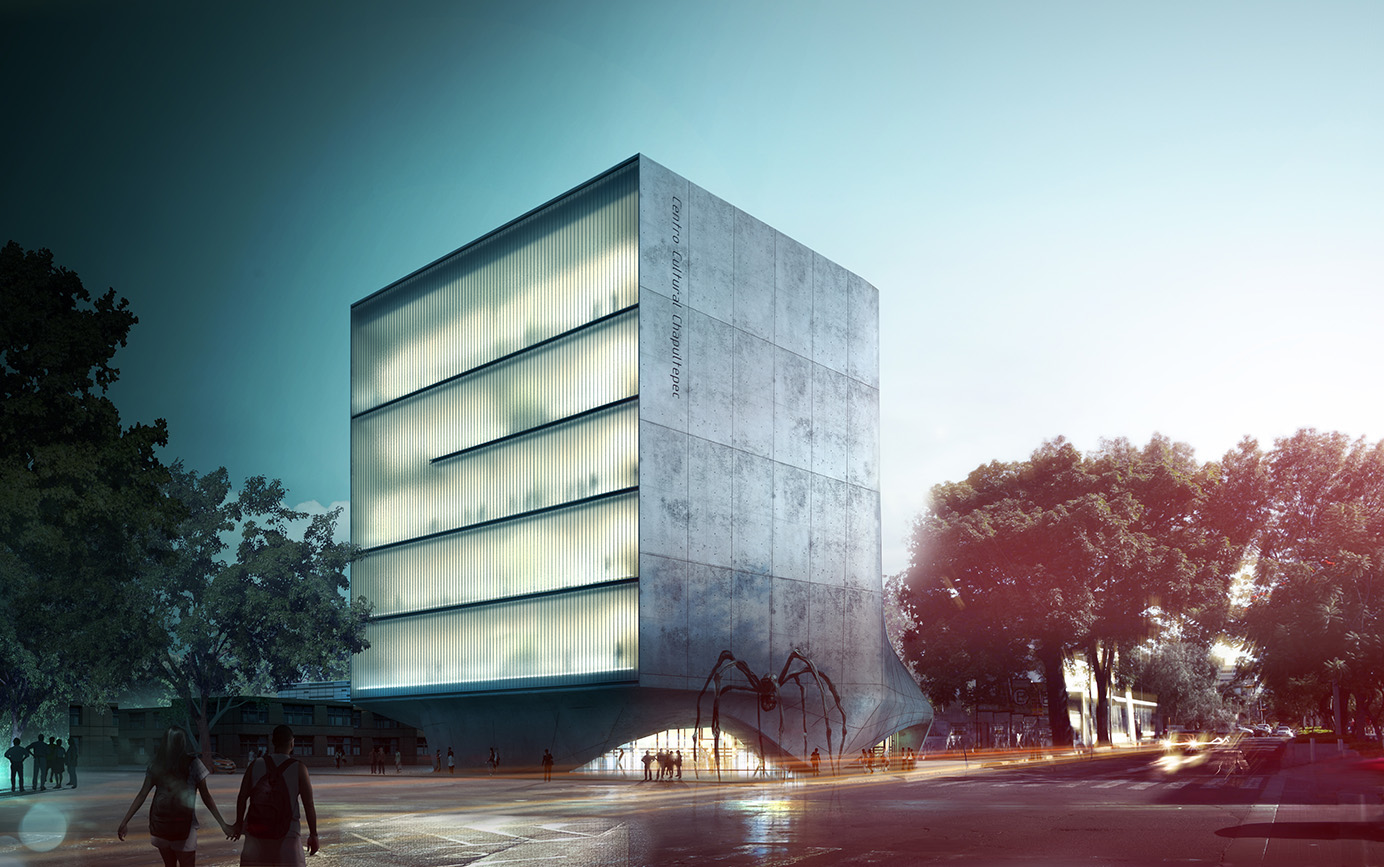 The Chapultepec Cultural Center is designed as a singular form with material simplicity. It seeks to create a city focal point that adapts to its surrounding context and establishes itself as the heart of the local community. Though designed as a singular volume, the building changes in dynamics when viewed at different location. It gives the public glimpses of the activities within the center.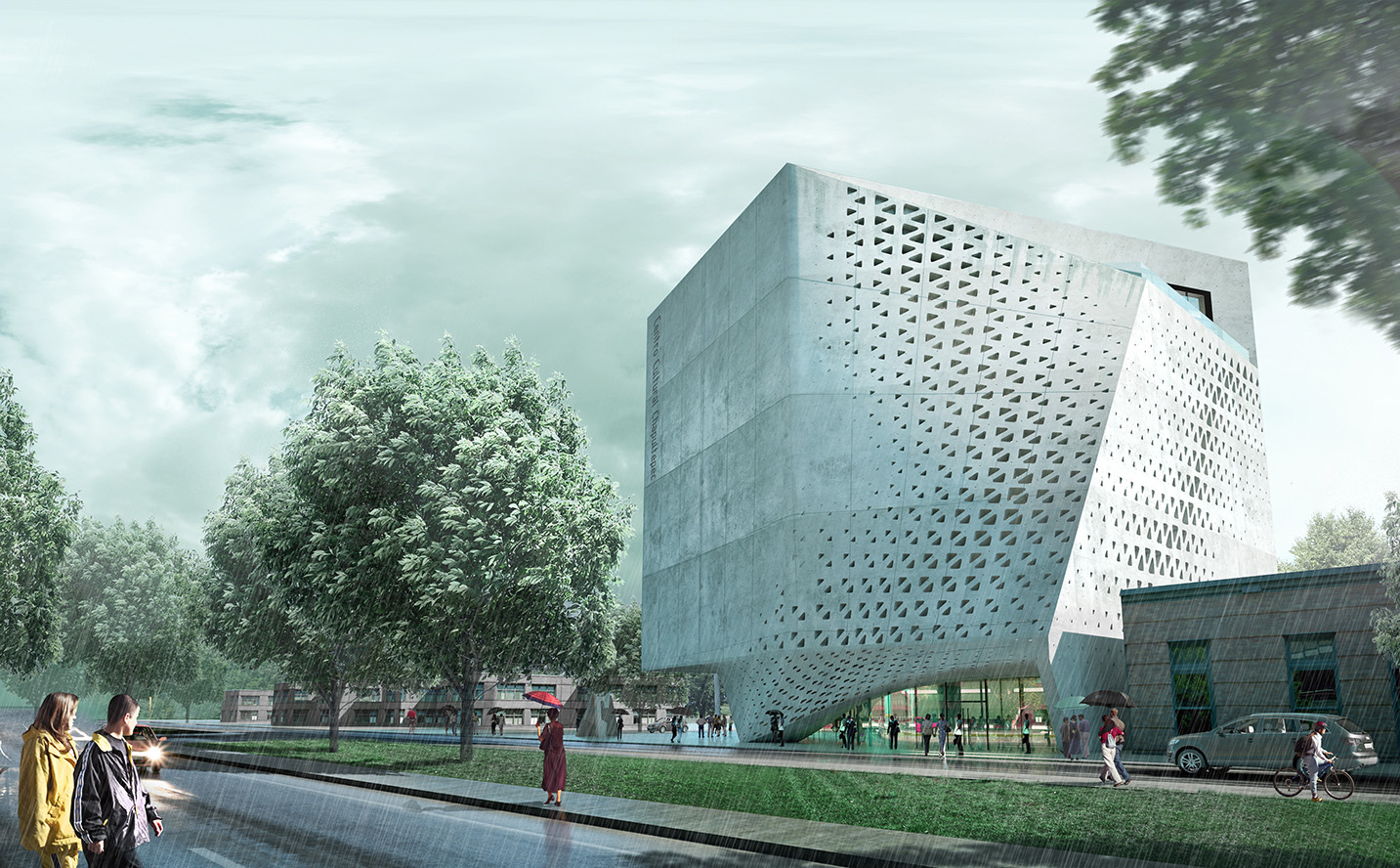 The volume is lowered and recessed on the southern end, and as a result opens up the classrooms to the view of the public. The rooftop above the southern lower block is a garden terrace designed to be used as a pre-function space for the auditorium. The south facing terrace allow users to enjoy views onto the city above surrounding roof and tree tops. The carved out volumes of the concrete block at ground level forms 2 dynamic gateways into the building.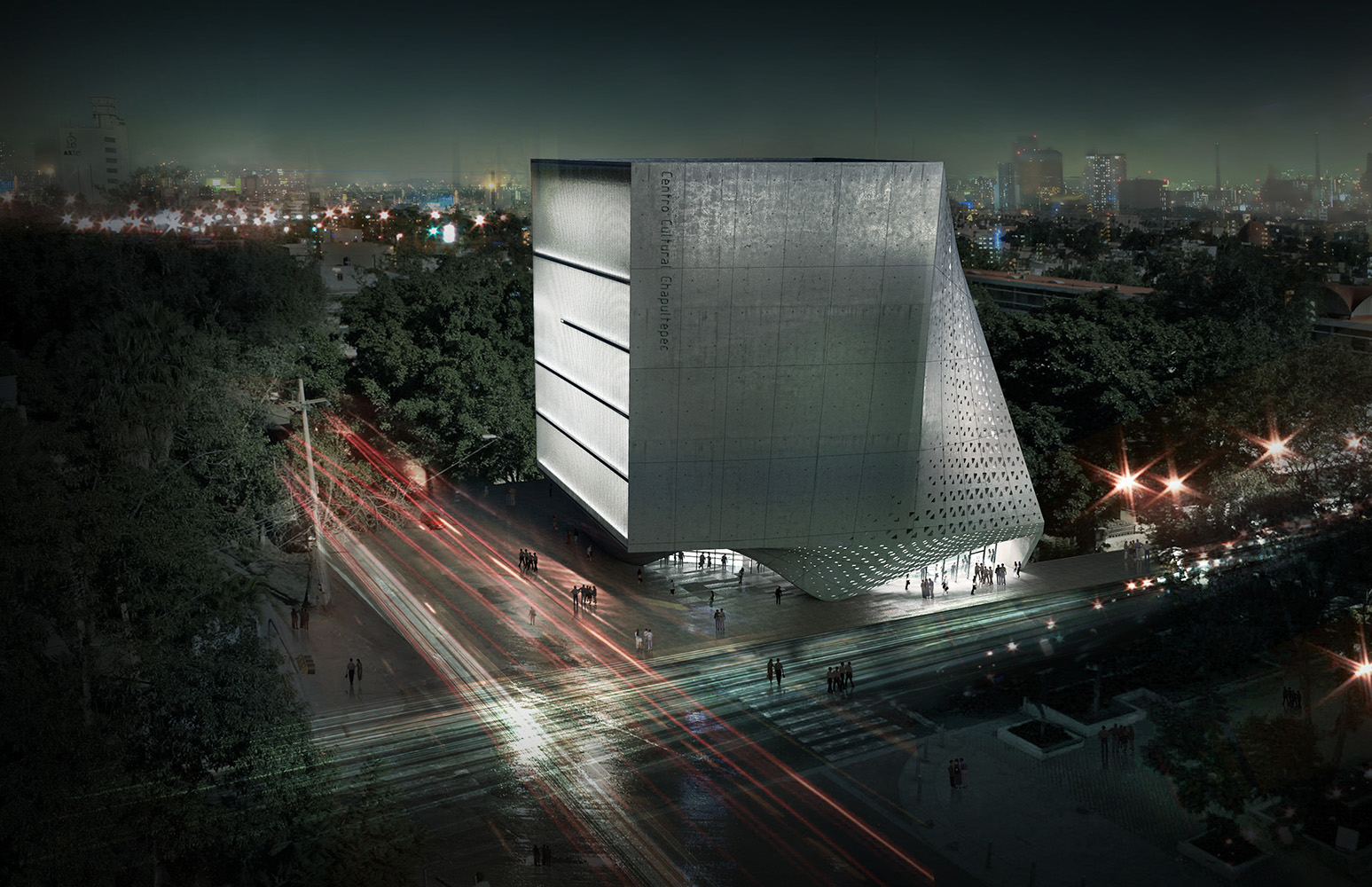 The northern façade, clad with molten cast glass, allows the public to be visually connected to the slow and calm movement of users through the exhibition halls. The translucent characteristic of the material enhances the ambient qualities of the interior. The dynamic southern façade, along with thoughtfully designed parametric openings, corresponds to the 3 dimensional flow of users connected between each level via the circular staircase.